WHAT I ALWAYS WANTED TO SAY...
...BUT YOU NEVER DARE TO!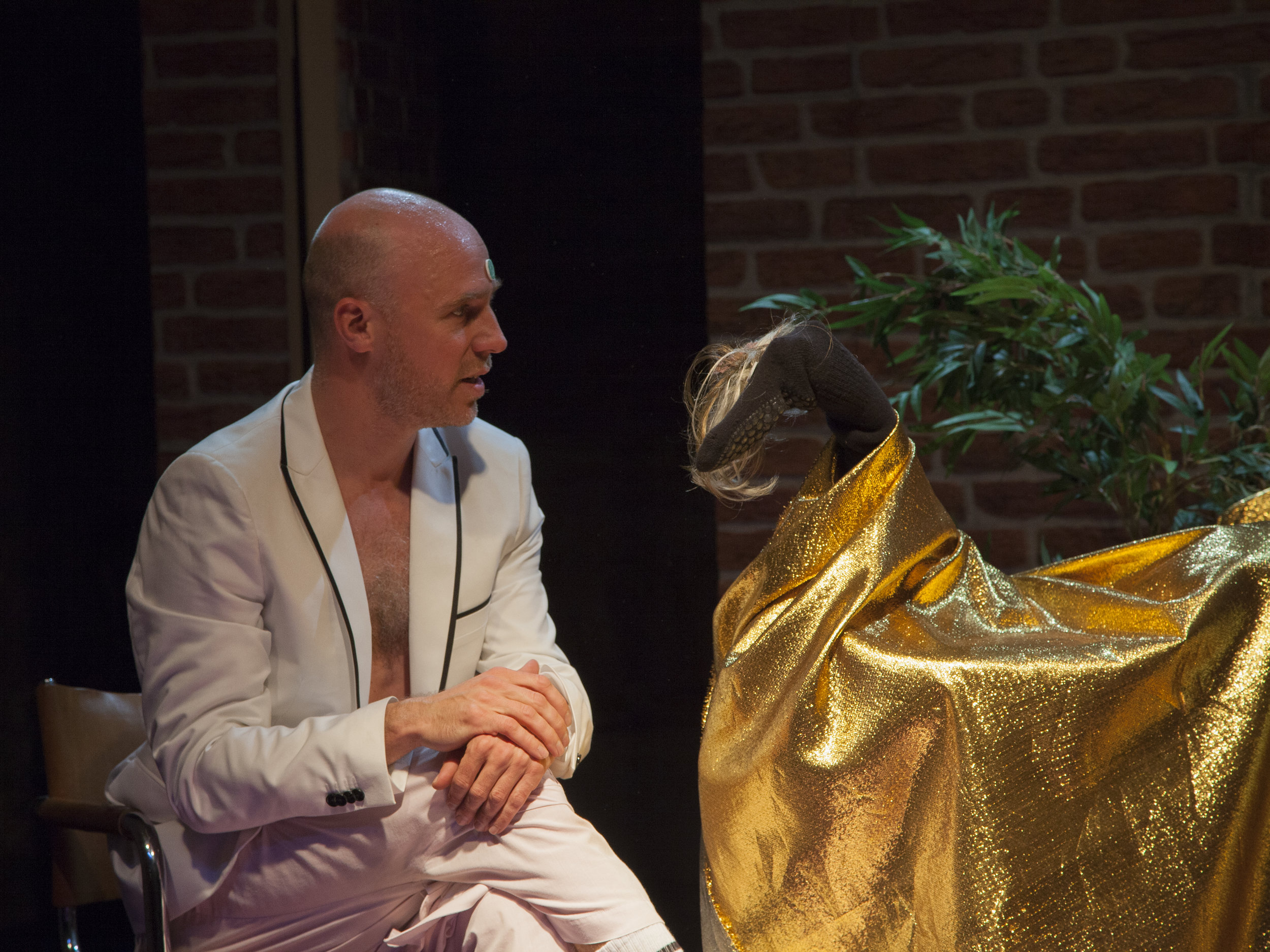 The invention of a genre: Stand-up Confession!
When there's nothing to laugh about any more, you can still show it to people. Somewhere between tragedy and noisy stand-up comedy Max Merker and Christoph Rath explore the pleasure in collecting examples of insults and the hidden longing for the big bang. With Andy Kaufmann's help, the legendary comic of the alleged authentic, and Karl Ove Knausgard, the hero of the pathetic daily routine, Merker and Rath, offended by life itself, confess in front of the audience. On stage they celebrate themselves as victims, who finally get a chance to say how things really are. Somebody has got to do it.
Max Merker (Director and Actor) and Martin Bieri (Author and Dramaturg) are working together for their third time, after doing "Laughter Forbidden! An Homage to Buster Keaton" and "Before I Speak, I have Something to Say". In this play, they collaborate with the actor and author Christoph Rath, whose theater series MEMETUUM PLEX was honored by the City of Zurich and staged at Theater Winkelwiese Zurich.
Performance Max Merker und Christoph Rath
Idea Max Merker
Realization Max Merker, Christoph Rath, Martin Bieri, Stefanie Liniger
Dramaturgy Martin Bieri
Equipment Stefanie Liniger
Lighting Design Patrick Hunka
Assistant Chahida Rezgueni
Production Management Ramun Bernetta
Production
Max Merker/Christoph Rath/Martin Bieri und Bernetta Theaterproduktionen
Coproduction
Theater Winkelwiese Zürich
Premiere 29. April 2017 Theater Winkelwiese Zürich
With the Support of
Zurich City of culture, Canton Zurich - service of culture, Pro Helvetia - Swiss Arts Council, Stanley Thomas Johnson Foundation, Ernst Göhner Foundation, Migros Cultural Percentage, Georges & Jenny Bloch-Foundation, SIS - Schweizer Interpretenstiftung